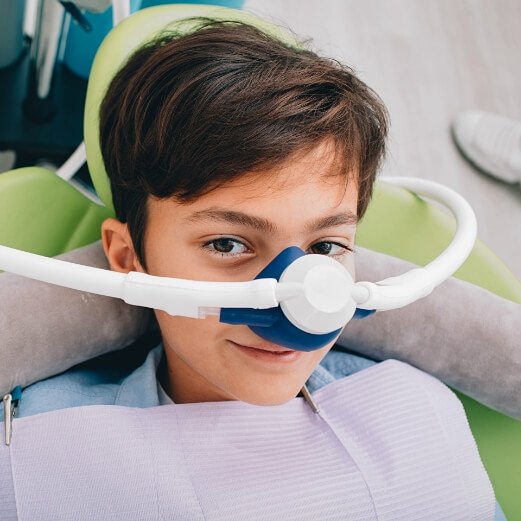 Sedation Dentistry – Papillion, NE
We Don't Let Bad Vibes Ruin
Visits
It's not uncommon for children to feel anxious or scared about coming to the dental office. Our team takes the time to answer any of your child's questions and help them feel comfortable in the treatment chair. For those who are especially fearful, we also offer sedation dentistry in our Papillion, NE dental office to calm them and ensure they have a positive experience.
Why Choose Surf's Up Pediatric Dentistry for Sedation Dentistry?
Board-Certified
Pediatric Dentist
We See Patients
with Special Needs
Dental Insurance
Welcome
Nitrous Oxide Dental Sedation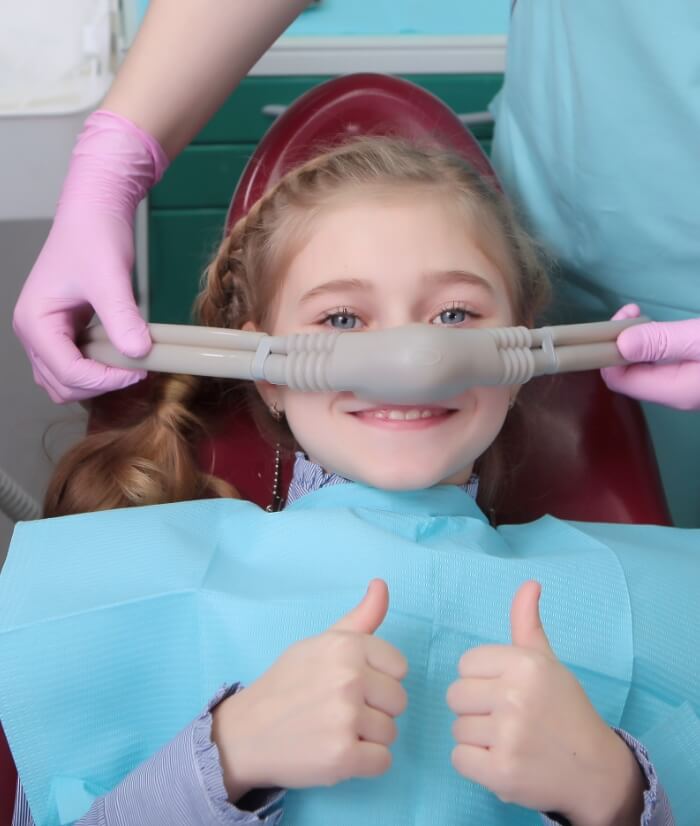 Nitrous oxide is a fast-acting form of sedation that's administered in-office as soon as your child is in the treatment chair. We'll place a small nose mask on them and have them breathe in a combination of nitrous and oxygen, which is a colorless and odorless gas. Nitrous oxide helps by reducing anxiety, often takes the wiggles out of the kids, and helps them endure the needed dental treatment comfortably and without anxiety. Read on to learn more about nitrous oxide dental sedation for kids in Papillion.
Is Nitrous Oxide Dental Sedation Right for My Child?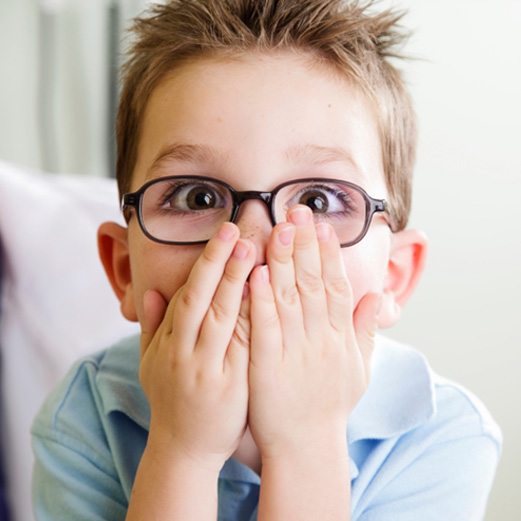 You're probably more familiar with nitrous oxide sedation's nickname laughing gas, which has been used for decades to help make dentistry more comfortable for patients of all ages. In fact, the American Academy of Pediatric Dentistry even recognizes it as a safe and effective technique for children.
So is it right for your child? Quite possibly! Nitrous oxide sedation is ideal for helping kids stay calm, relaxed, happy, still, and comfortable in the dental chair during their treatment. Your child may benefit from nitrous oxide dental sedation if:
They're scared of the dentist or need help feeling less anxious about their appointment
Have had a bad experience with dental care before
Are particularly wiggly or have trouble sitting still
They don't respond well to numbing medication or are very scared that treatment will hurt
They have sensitive teeth or an overactive gag reflex
Will be undergoing a long procedure
How Does Nitrous Oxide Dental Sedation for Kids Work?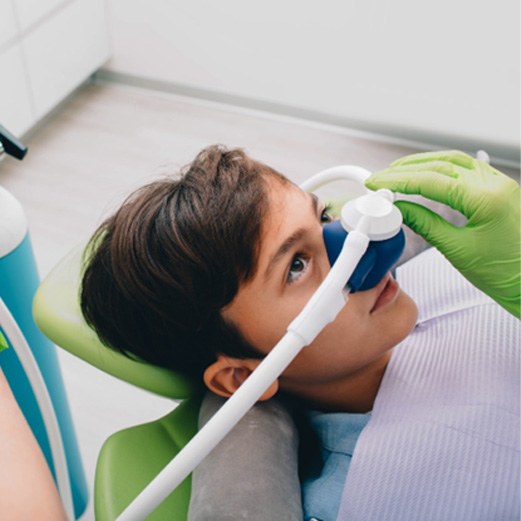 Once we've reviewed your child's health and medical history to ensure nitrous oxide sedation is a good choice for them, we'll get them settled into the dental chair and place a small mask over their nose. Within just moments of breathing in the colorless, odorless gas, they'll begin to feel light, relaxed, and possibly even giggly.
They'll remain conscious enough to respond to our directions and questions, but they won't register any of the sights, sounds, or sensations that would typically make them uncomfortable. Their ability to perceive pain and feel anxiety will be drastically limited, and we'll be able to adjust their level of sedation at any given moment to ensure their comfort and safety.
Children's Aftercare for Nitrous Oxide Dental Sedation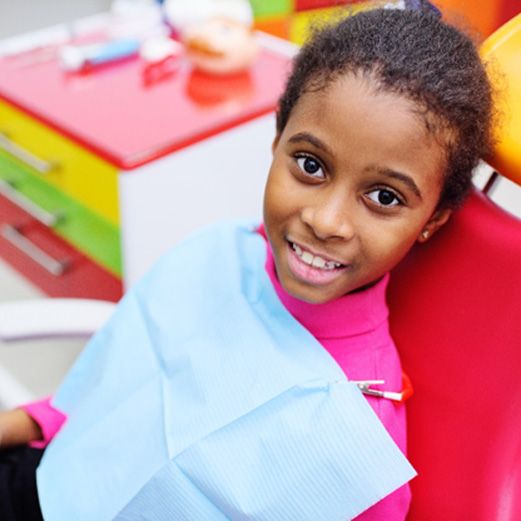 One of the most popular benefits of nitrous oxide dental sedation is how easy and gentle it is. Once your child's treatment is over, we'll remove the mask from their nose. It will only take a few minutes of breathing in regular air for your little one to regain their full level of alertness once again! Some children may feel slightly nauseous for a short time afterwards, but the vast majority of kids feel completely back to normal within 10 minutes. This means you both can go back to your days without interruption!
Oral Conscious Dental Sedation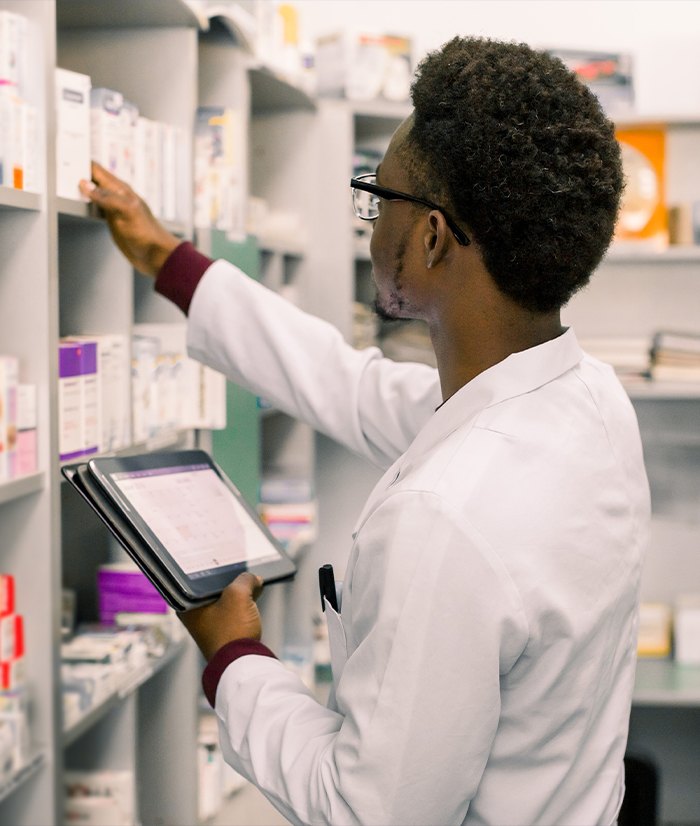 For children who are undergoing more invasive procedures or have dental phobia, we also offer oral sedation. A very small, and safe dose of medication will be given to them one hour before the appointment. Your child will remain conscious throughout their entire treatment. Our team will also be monitoring their vitals as they're under sedation to ensure their safety.
What is Oral Conscious Sedation?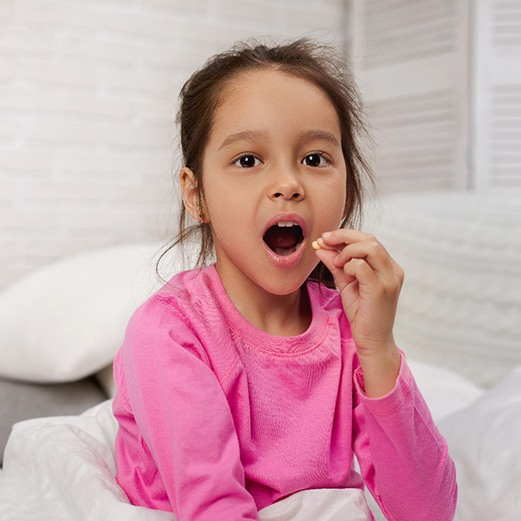 For patients who are nervous, anxious, or have a strong gag reflex, oral conscious sedation is often an ideal solution. There are no needles or masks involved, and your child will be in a relaxed state throughout the duration of the procedure. Typically, Dr. Cushing will prescribe a small dose of medication that needs to be taken before the appointment. The effects are long-lasting and will kick in by the time the treatment begins.
How Does Oral Conscious Sedation Work?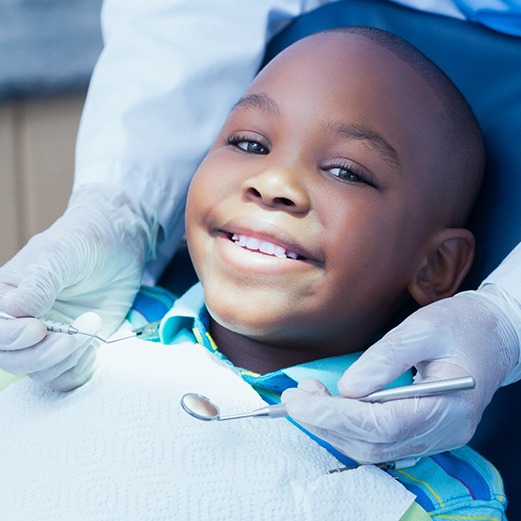 Once the effects kick in, your child will feel deeply relaxed and calm. Oftentimes, patients don't even remember their appointments once the medication wears off, which can be beneficial for some people. Our dental team will continue to monitor your child throughout the entire treatment process to ensure that they are safe. Your child will remain conscious during the procedure, so they still respond to basic instructions, but they will remain in a perfectly relaxed state.
Is Your Child a Good Candidate for Oral Conscious Sedation?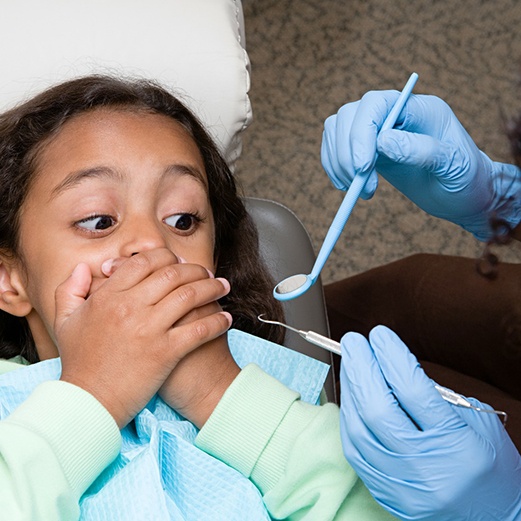 Oral conscious sedation may be a good option for your child if they:
Suffer from dental anxiety or fear
Have a sensitive gag reflex
Are receiving multiple treatments at once
Struggle to stay still in the treatment chair
General Anesthesiology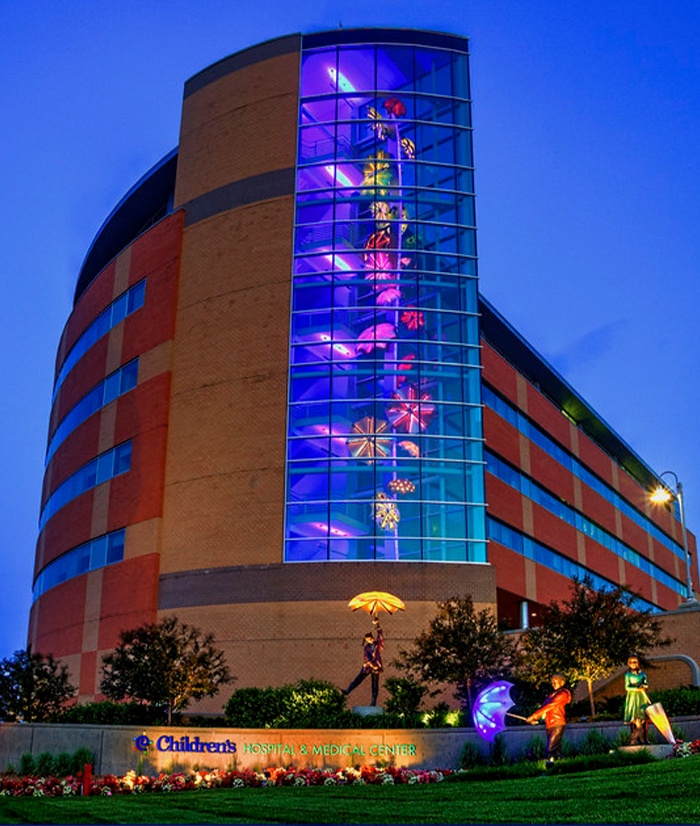 Dr. Bryce invites an anesthesiologist to come into the dental office whenever general anesthesia is needed. This is often recommended for patients who have special needs or those who have severe dental phobia that prevents them from visiting the dentist. Dr. Bryce is also credentialed at hospitals in the area, including Children's Hospital of Nebraska and Boystown National Research Hospital, where this service can also be provided.