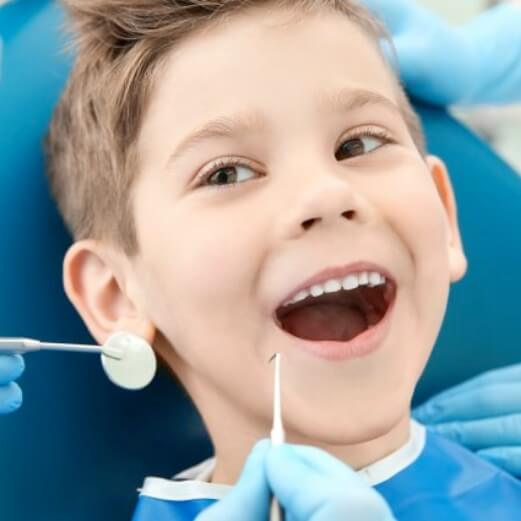 Restorative Dentistry – Papillion, NE
We Don't Let Damaged Teeth Ruin
Smiles
Accidents happen that can leave your child's teeth damaged and vulnerable. Without the proper treatment, the problem can advance into something more serious. Our team uses high-quality materials to treat and restore teeth that are damaged or decayed, so your little one can continue enjoying their natural pearly whites with restorative dentistry in Papillion, NE. We also offer same-day and weekend emergency dental appointments if the situation requires urgent care.
Why Choose Surf's Up Pediatric Dentistry for Restorative Dentistry?
Safe Children's
Sedation Available
We Accept
Dental Insurance
Board-Certified
Pediatric Dentist
Silver Diamine Fluoride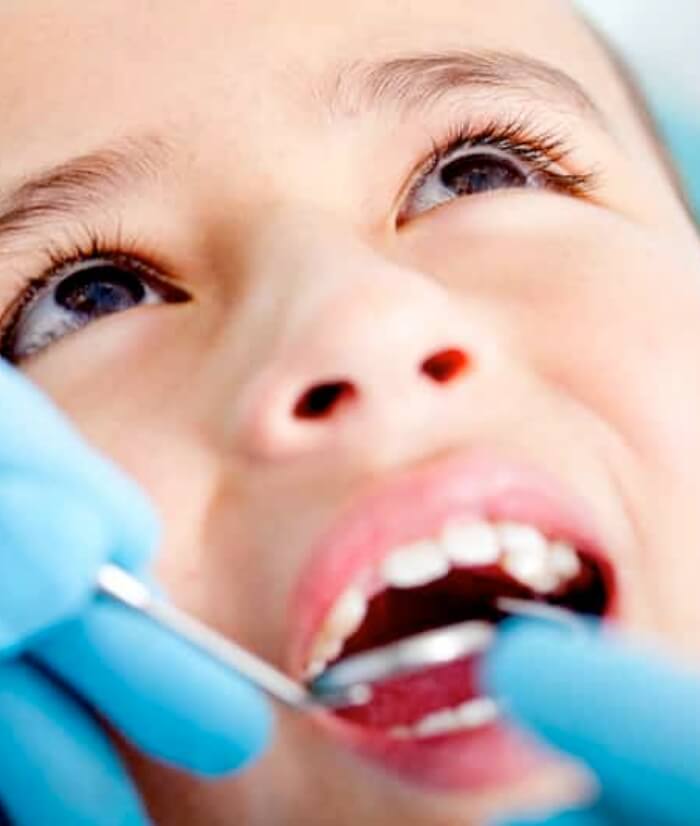 Silver diamine fluoride is an FDA-approved cavity treatment method. First, we'll clean the affected tooth and remove any debris from within it. Using a small brush, we'll apply the silver diamine fluoride, which will slow the progression of decay or possibly stop it completely. The process is completely pain-free and non-invasive as well, so your child will remain comfortable and have a positive experience!
Pulp Therapy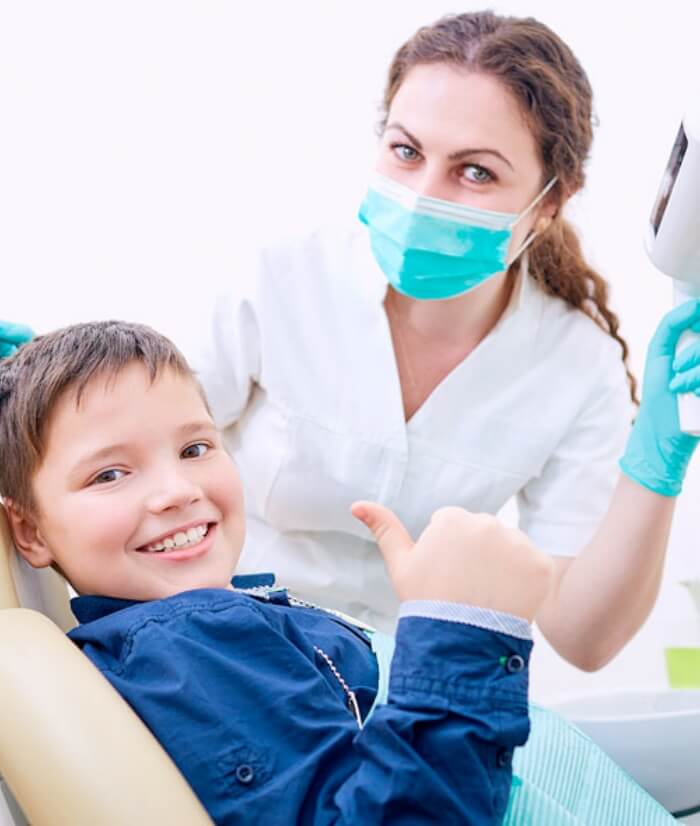 In certain circumstances, deep cavities or fractured teeth may involve the nerve of the tooth. When this happens, we intentionally remove a small amount of the nerve and place a certain medicine inside the tooth to help it stay alive. This will help maintain the tooth until it natrually falls out.
Tooth-Colored Fillings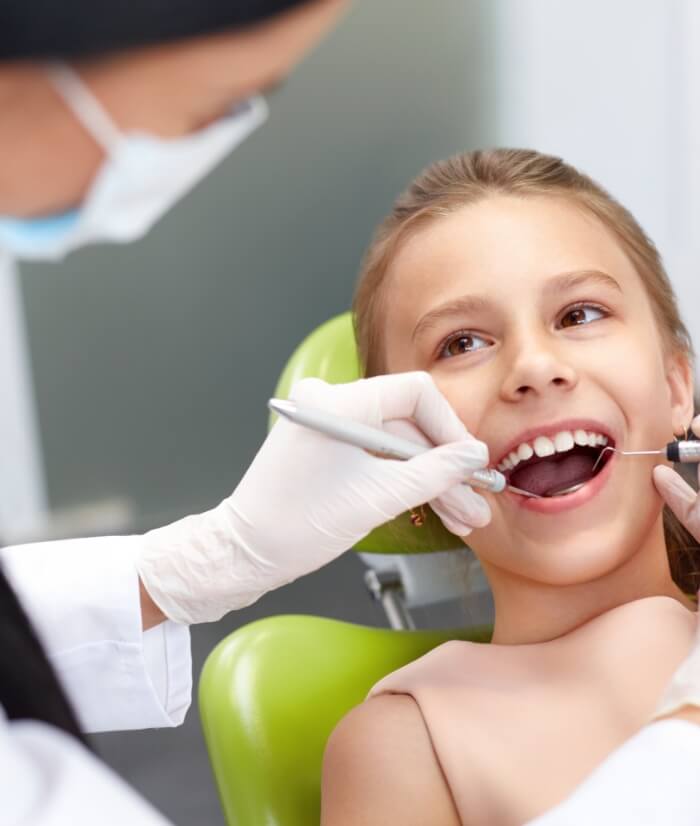 Cavities are one of the most common oral health problems among children because they're still learning how to properly brush and floss their teeth. To repair decayed teeth, we'll clear away any debris and sanitize it. Then, we'll place a tooth-colored composite resin in the cavity to seal the inside of the tooth off from the rest of the mouth. This will keep the cavity from growing and progressing into a more serious oral issue, like a tooth infection, as well as cure any sensitivity that your child may be experiencing.
Pediatric Dental Crowns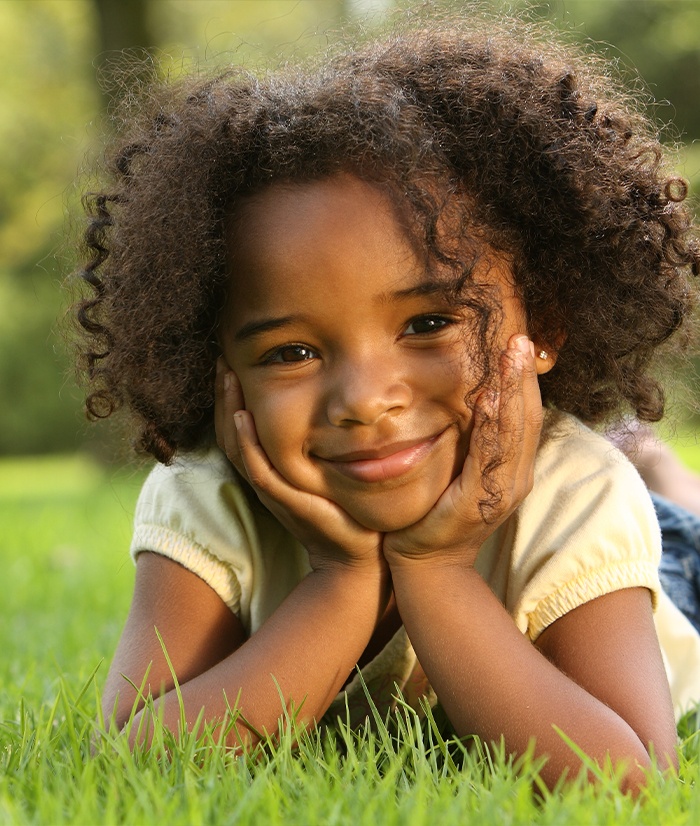 In primary or baby teeth, certain situations call for full coverage crowns. For example, if the tooth has a large cavity present, a simple filling will not protect the tooth long-term. In this situation, a crown that covers the entire tooth will protect it for its natural life.