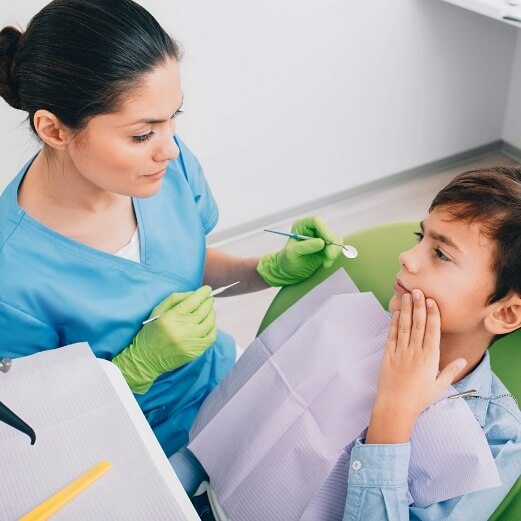 Emergency Kids' Dentistry – Papillion, NE
Emergency Children's
Dentistry for Gnarly Wipeouts
Whether your little one is complaining of minor oral discomfort or knocked out one of their teeth playing with friends, we recommend that parents call us immediately. In many cases, the sooner an out-of-the-ordinary oral issue is addressed, the less invasive of a procedure is required to fix it. That's why we encourage parents to keep our number programed in their phones for emergency kids' dentistry in Papillion, NE, just in case the unexpected happens!
Why Choose Surf's Up Pediatric Dentistry for Emergency Kids' Dentistry?
Same-Day & Weekend Emergency Appointments Available
Experienced, Board-Certified Pediatric Dentist
We Accept Dental Insurance
How We Handle Dental Emergencies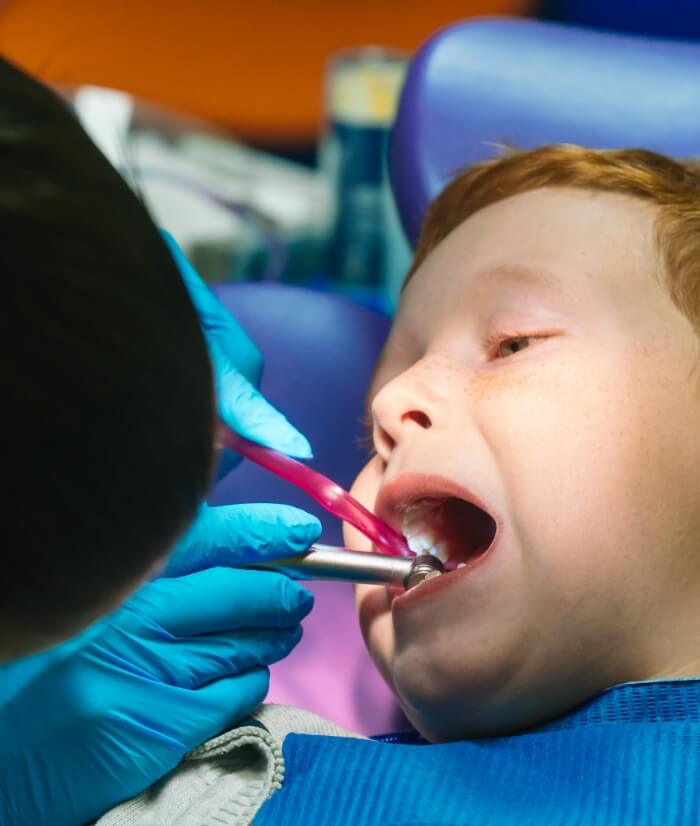 Over-the-Phone Guidance: When you call our dental office, we'll have you explain the situation and provide you with first-aid advice to help ease your little one's pain and minimize their risk of experiencing additional oral damage. We'll then schedule an appointment for them so they receive care as soon as possible.
Thorough Examination: When your child arrives, we'll help them get comfortable in the treatment chair. If they're in pain, we may administer a local anesthetic. If necessary, we'll capture X-rays and Dr. Bryce will thoroughly examine their mouth to diagnose the issue at-hand.
Creating & Executing a Treatment Plan: Based on our findings during the emergency examination, Dr. Bryce will put together and explain a treatment plan to help restore your little one's smile and oral health. Once we answer any questions you have and consent, we'll work quickly to execute it.
The Most Common Dental Emergencies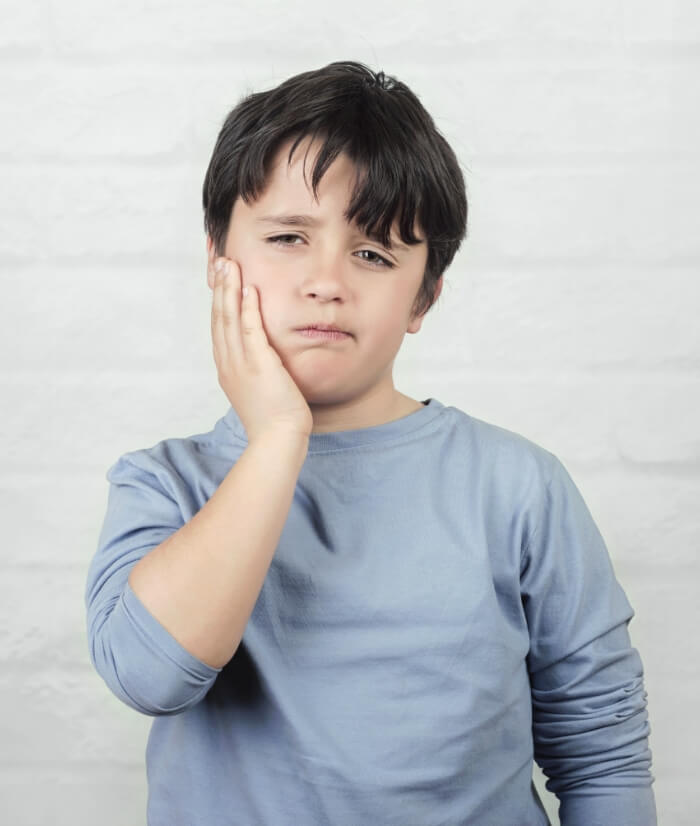 If your child is facing any of the dental emergencies listed below, you can click on the icon to view how we recommend preparing them for their visit and what you can do to ease their discomfort until you reach our dental office.
Gums, Lips or
Tongue Injury
Something Stuck
Between Teeth
Understanding the Cost of Children's Dental Emergencies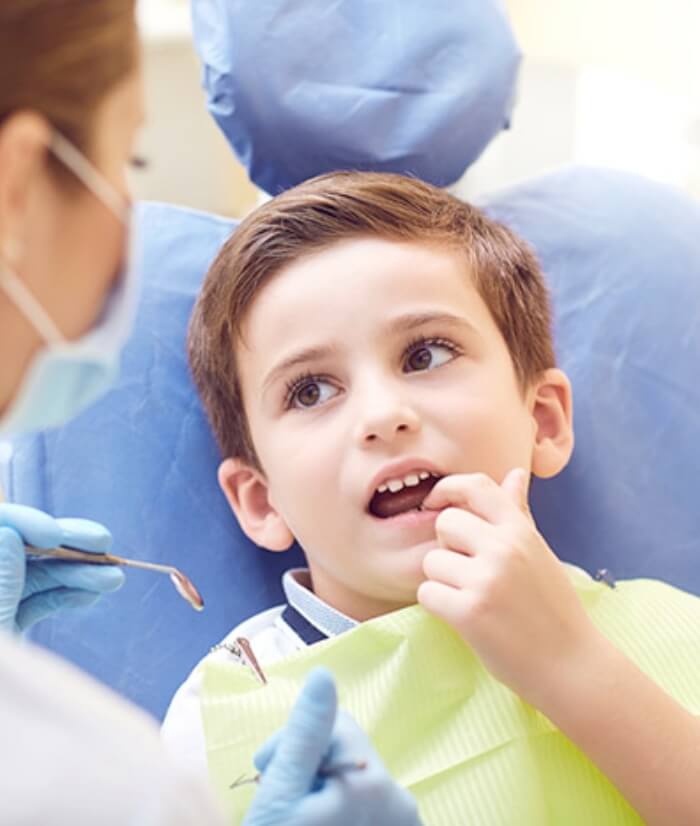 The cost of your child's dental emergency examination and treatment will depend on a variety of factors that will be unique to their situation, including what type of procedures they may require, whether they need dental X-rays. Our team is happy to accept and file all dental insurance claims to help you maximize your insurance benefits.
Keys to Preventing Children's Dental Emergencies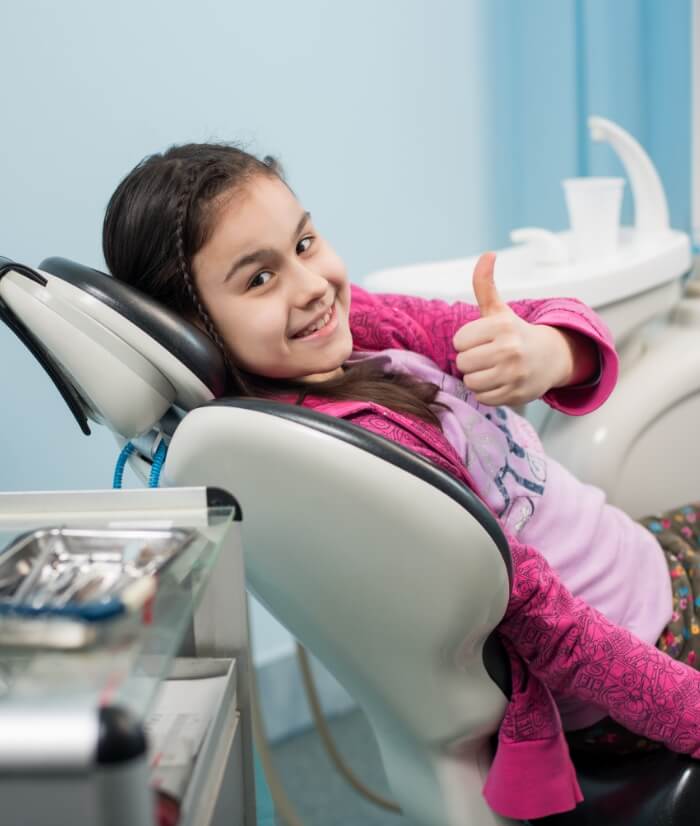 While it's impossible for you to keep your child from ever experiencing a dental emergency, there are some ways that you can drastically reduce their risk, including:
Monitoring and helping them brush and floss their teeth until they're old enough to do it on their own.
Bring them in for their bi-annual checkups and cleanings.
Protect their mouth if they play any sports with a custom athletic mouthguard.
Encourage them to maintain a balanced diet.
Substitute water for sugary beverages whenever possible.