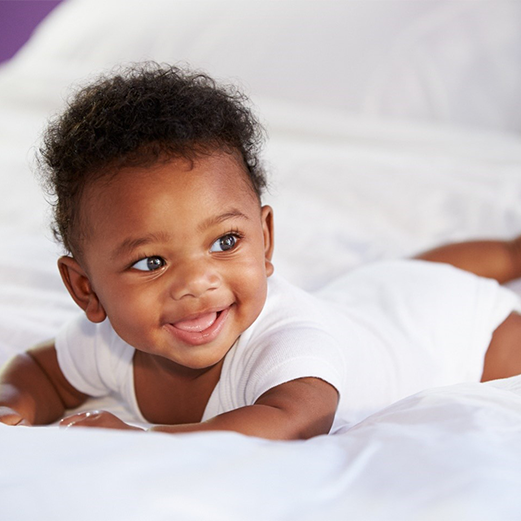 Dentistry for Infants – Papillion, NE
Exceptional Care for the Smallest Smiles
At Surf's Up Pediatric Dentistry, we want every child to start life out with a smile! Even before your child can walk, we recommend bringing them in to start dental checkups and cleanings, although you are certainly welcome to start sooner than that if you have questions or concerns. By the time your little one turns a year old, we want to begin establishing a trusting relationship that can last clear until they graduate high school! If you are in need of dentistry for infants in Papillion, give our team a call to schedule an appointment.
Why Choose Surf's Up Pediatric Dentistry for Infant Dentistry?
Caring, Board-Certified Pediatric Dentist and Father of Three
Laser Technology for Gentle Lip and Tongue-Tie Treatment
Fun, Comfortable Atmosphere for Positive Dental Experiences
Oral Health Risk Assessment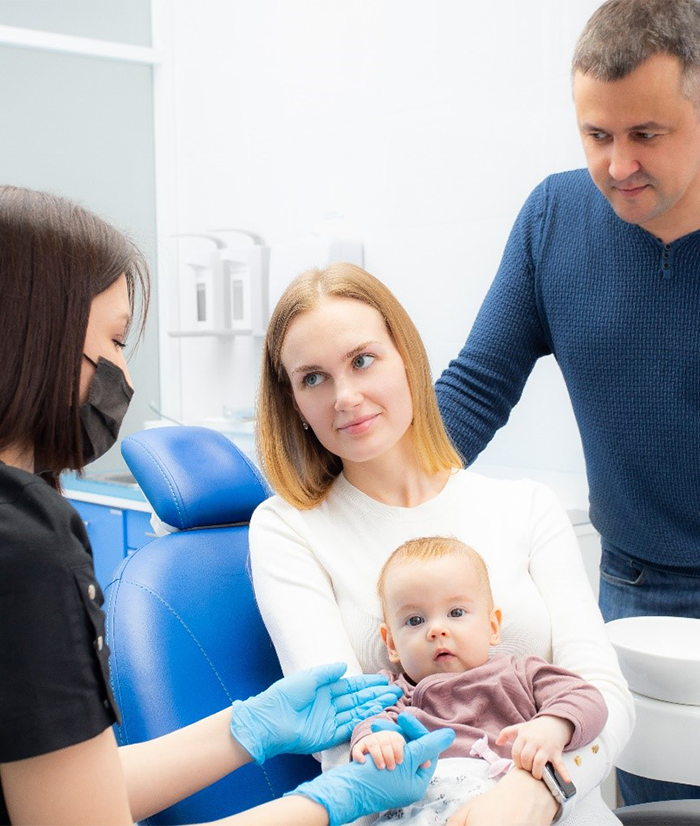 Did you know that your baby may benefit from seeing Dr. Bryce even before their first tooth arrives? When you bring them in, we will gently examine and clean any teeth they may have as well as their gum tissues. After every feeding, we suggest lightly rubbing their gums with a washcloth. As soon as you see teeth, it's time to start using a wet toothbrush every day. You should never give your baby a bottle in the crib, unless it's just plain water because they could develop baby bottle tooth decay. During an oral health risk assessment, we can go over these and other tips for keeping your baby's smile healthy!
Teething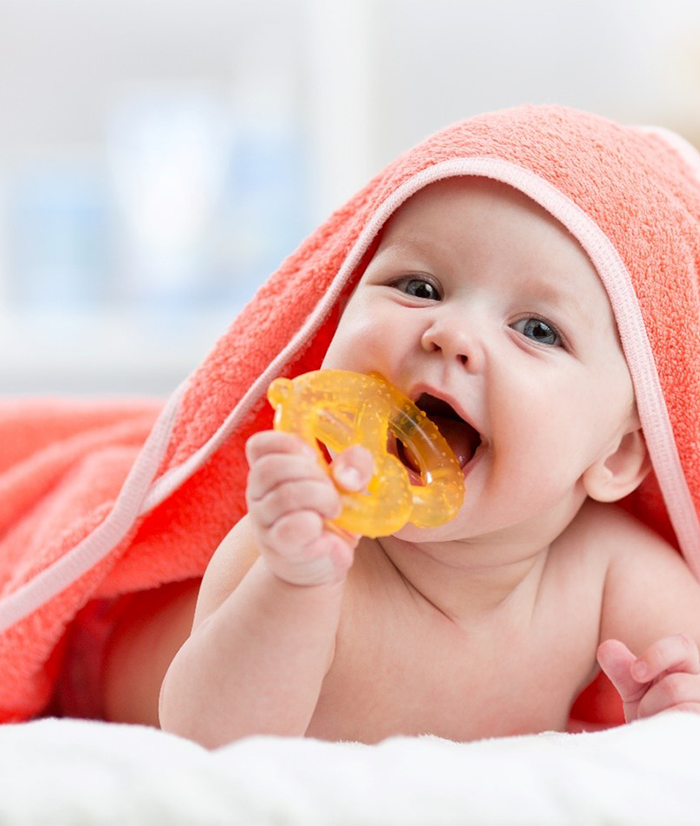 An exciting and frustrating stage during your child's infancy could happen while their primary teeth are growing in. Teething can be challenging for you and your baby, but we can provide you with plenty of guidance for making it easier for everyone in your household. For instance, we suggest massaging their gums and giving them a cold, flexible plastic toy to gnaw on. However, we generally discourage giving them teething crackers or such snacks because they contain a decent amount of sugar that could lead to cavities on their brand-new teeth!
Silver Diamine Fluoride Treatments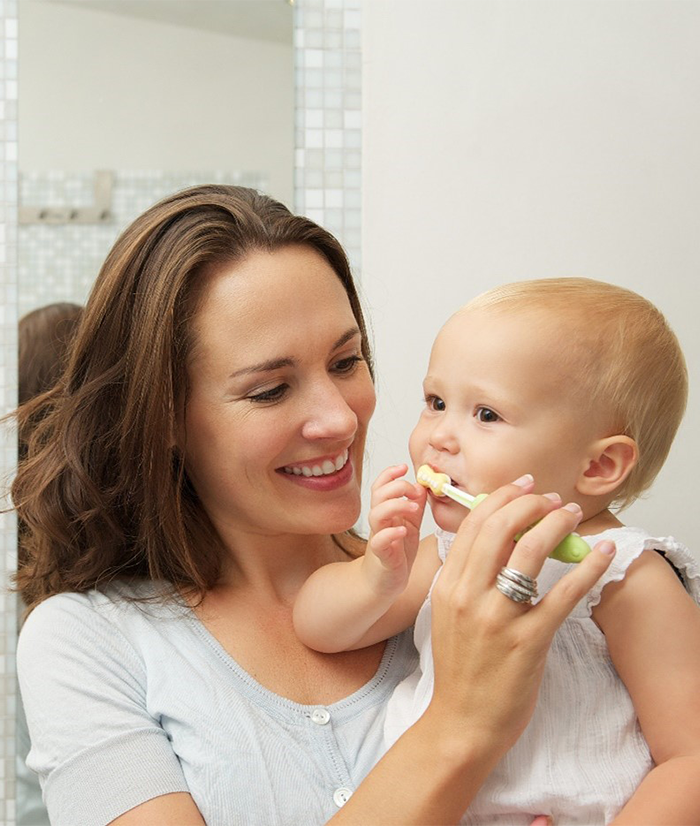 Unfortunately, as soon as your baby's teeth come in, they become vulnerable to decay. To treat tiny cavities, we prefer to use the least invasive treatment possible: silver diamine fluoride. This liquid is applied to the decaying tooth, where it hardens, eliminating bacteria and reenforcing enamel. As a result, we don't need to use composite resin fillings on babies or young toddlers, and we can address multiple cavities at once.
Non-Nutritive Habits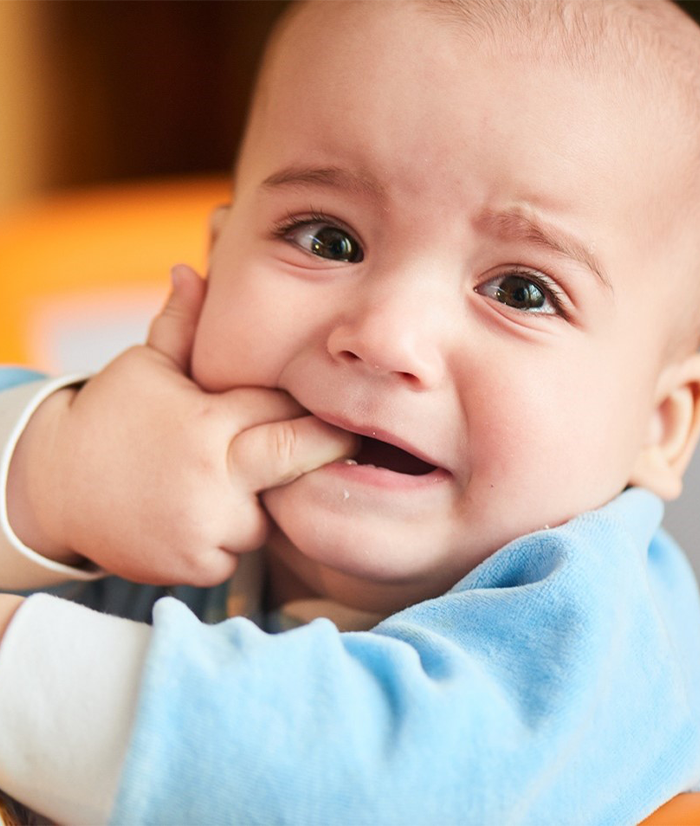 Many babies suck on their thumbs or other fingers as a way to self-soothe, particularly when falling asleep or feeling anxious. Early on in life, this habit isn't necessarily harmful, but once their teeth start to erupt, it can interfere with their oral development. Dr. Bryce and the rest of our fun-loving, compassionate team can recommend various ways to thumb sucking or any other potentially damaging habits your baby may develop so that their smile can be healthy and strong from the get-go.
Laser Lip and Tongue-Tie Treatment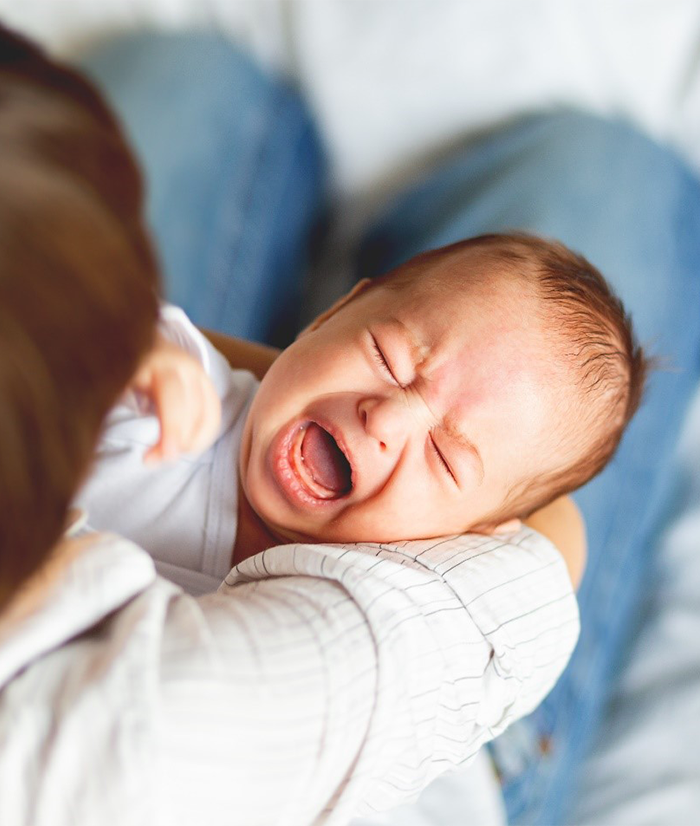 If your baby is struggling to latch on properly while breastfeeding, you should bring them in for an evaluation. They could have a lip or tongue-tie, which restricts the range of motion for their oral tissues. Untreated, this could lead to poor weight gain, excessive fussiness, and painful nipples. Fortunately, we can not only fix the issue but also address it in the gentlest way possible by removing this tissue with a specialized laser. In just a matter of minutes, your baby can improve in nursing with very little discomfort or bleeding.